After my step-bro wrecked the fizzer I took the opportunity to get me yet another bike. As the other posts show this bike needs some work. After tearing into it I found that the tail was all but done fore. Without buying all the pieces for a new tail my only options were to either to just put what I had left (wasn't much just the lens and tail light) or fab one from parts off a vision.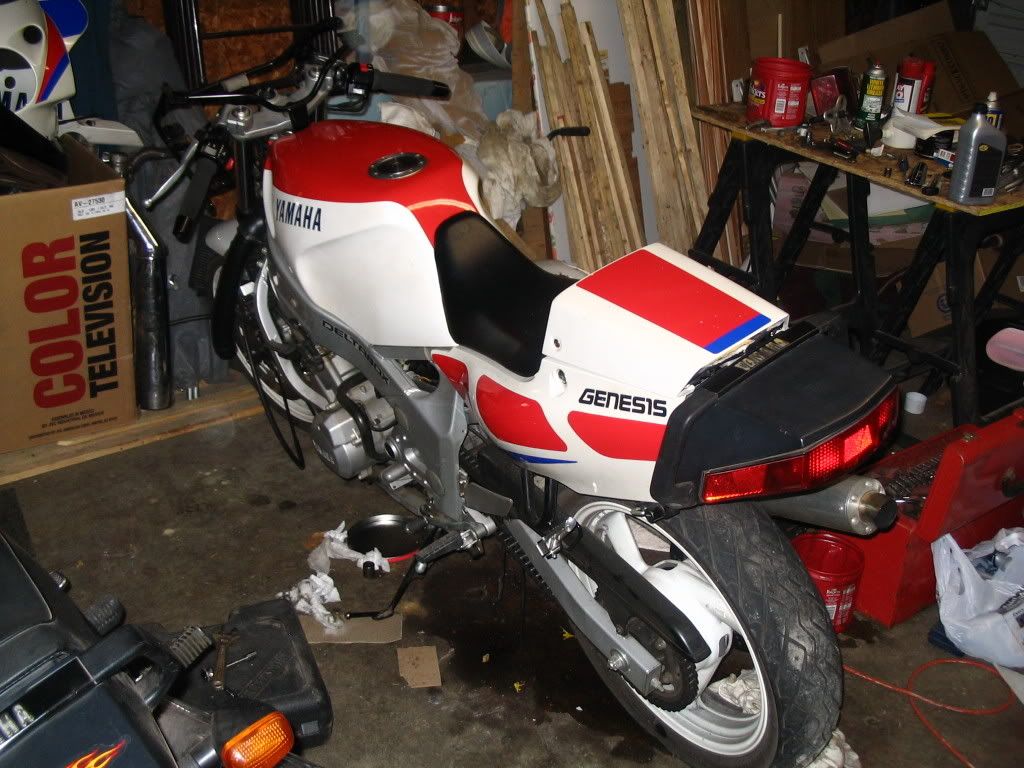 well I thought the vision tail light wouldn't look that bad on the fizzer. And considering Im rebuilding this bike on next to nothing it was the best option I had. I paid $500 for the bike and had to pay $20 for a new peanut cover. I still got to get the front mounted, get new forks, front brake lever, right side foot peg, and a few other minor things but I'm well on my way to having one hell of a bike.
I had to mock up a mount out of some angle iron and then used an old license plate to mount a license plate light to, which is tucked up behind the tail light.
the stock plugs for the lights were the same for the tail light and the bike so I didn't have to cut any wires all I did was plug it right in. I still got to mount some turn signals since I chopped the rear fender (god I hate rear fenders) I figured id try to mount the signals through the bottom of the grab bars if I can. Or ill just have to make something up.